I am a curious and creative person who is passionate about personal development, but I am also very empathetic and have a lot of love and experience to share. I have evolved from constantly being a bit stressed and dissatisfied with my life to feeling calm, safe, joyful and happy. A challenge for me is that I never felt that I fit in the corporate world. I worked as a consultant and project manager but also a line manager within Banking and IT.
It is relatively recently that I understood that I fall into the category of so-called high-sensitivity people. This means that I am very intuitive, empathetic and receive and process all sensory impressions in depth. 
For far too many years I felt that something was wrong with me and that I did not really fit in anywhere. That I was too weak and sensitive, and I simply never was enough. Today I know much better and have learned to take care of myself by combining various tools such as yoga, meditation, mantra singing, breathing exercises and being close to nature, but one of the most important insights is how important it is to listen to and take care of my body. To give it what it needs and by that, I mean everything from food, rest and sleep to stimulation, activity, adventure, intimacy, and touch. There is so much wisdom and knowledge in our bodies. For me, it just becomes more important and important as my guide in life and nowadays I am always keen to respect it and take care of it in the very best way. 
Many people ignore their bodies and even get angry because it hurts somewhere instead of seeing it as a valuable message that something isn't quite right. It's all connected to body, self, and mind. If we're in pain somewhere or something doesn't feel good, there's always a reason for that. We often take our bodies for granted and forget that they are our sacred temple throughout our lifetime here on earth, who love us, never betray, and just want our best. There's so much to learn through it.
I am infinitely grateful for life and the journey I make and feel honored to share my gifts with you.
.
I started the company Merakärlek because I think that more love is needed in our society. We need to feel more love for ourselves, each other, our bodies, our whole lives and nature. Far too many people walk around today and are stressed or depressed instead of appreciating life as the gift it actually is. Psychosocial illness is high and fatigue depression is common. Fear is unfortunately a feeling that characterizes many peoples lifes today. Fear of not being good enough or being loved, fear of materialistic things such as not having a job or income or being able to save enough for retirement, fear of getting sick or dying which became very clear to many during the Corona pandemic. Unfortunately, there are never any guarantees for life and it is important to take care of every day because we never know what awaits us around the corner. We need to stop, listen inwardly and take care of ourselves much much more. Be true to ourselves and open our hearts to become more present and loving instead of stunning us with wasting social media, watching TV, alcohol, food, sugar and medications just to name a few examples. 
If I only can support and or help one or a few people to feel more love for themselves by performing the various treatments I offer, I feel that it is both valuable and meaningful to do what I do! I can not think of anything else I want to do but to support the transformation to a more loving world and existence for the humans on this earth.    
HERE ARE SOME PARTS OF MY JOURNEY
My pilgrimage of almost 800 kilometers started in Saint-Jean-Pied-de-Port in France
The past years has been exciting for me and I have made a long journey both physically and mentally. During summer 2019 I decided to make the journey of my life. It started with a pilgrimage "Camino de Santiago" in France and Spain of about 800 kilometers, which took over 5 weeks. It was magical and wonderfully beautiful to walk all day long and be so close to nature, often in solitude.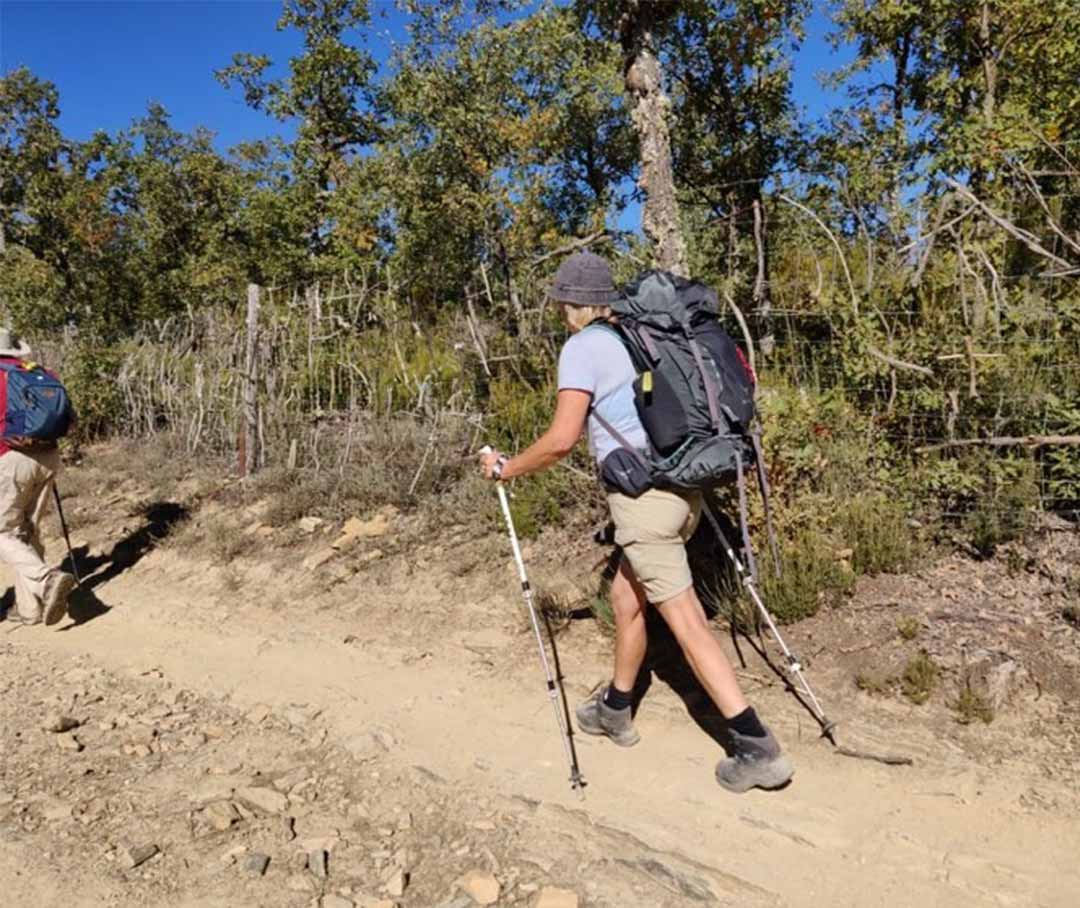 My first journey to India
After the pilgrimage it was off to India where I made an Ayurvedic detox a so-called "Panchakarma" of body, soul, and mind for three weeks. It was also an amazing experience and although it was a bit challenging at times, I felt fantastic afterwards. I felt so clean and light throughout my body and full of energy while I was calm and focused in the mind. I cannot think of any better description than that I felt like a little princess.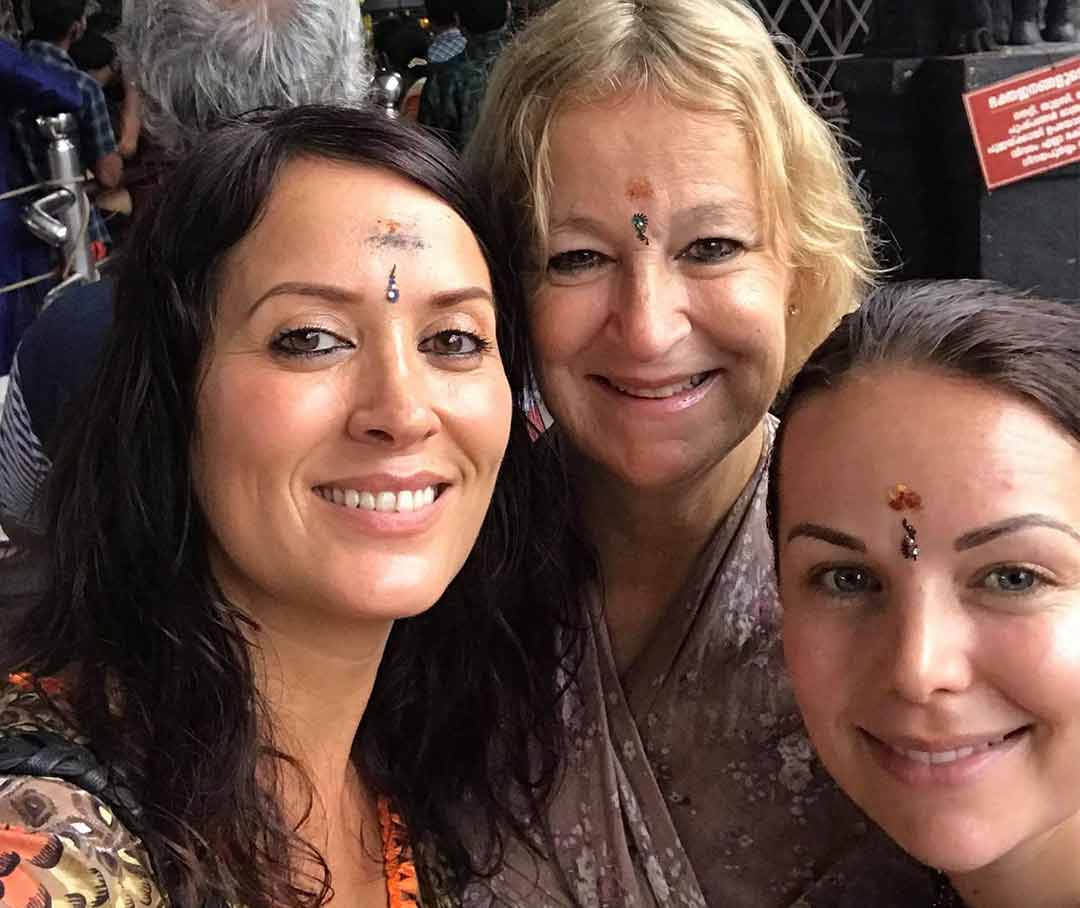 When I received my international yoga certificate in India

Directly after Thailand I went back to India again to conduct a yoga teacher training for a month which was also amazing, and it gave me an international teacher certificate. I learned a lot about the Yogic Science and Philosophy, Ayurveda and its Philosophy, Meditation, Mantra Singing and Breathing (Pranayama) and Asanas (Core Hatha Yoyga stretching). Other relevant courses I have completed in recent years are Tantra Therapist and Zen Coach who have also developed me a lot, but I have also immersed myself in body therapy and body dearmouring.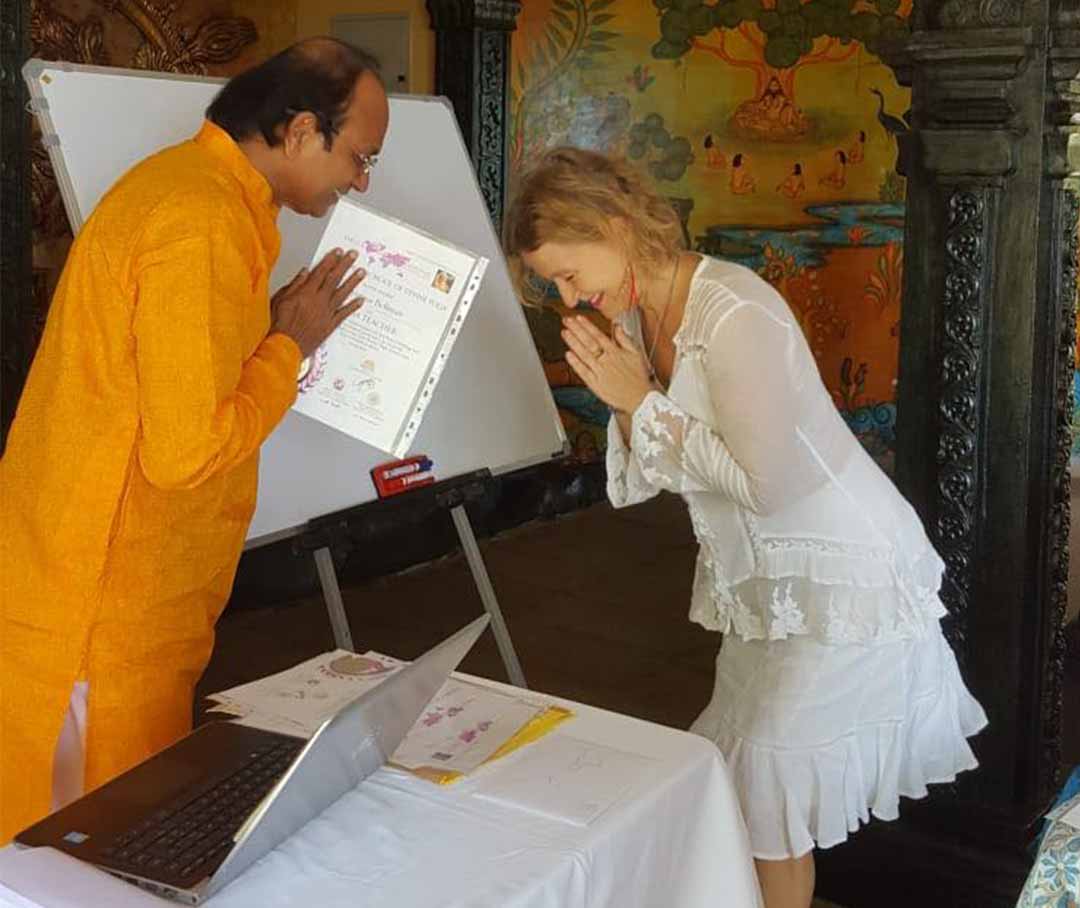 Arrived after a little more than 5 weeks later in Santiago de Compostela in Spain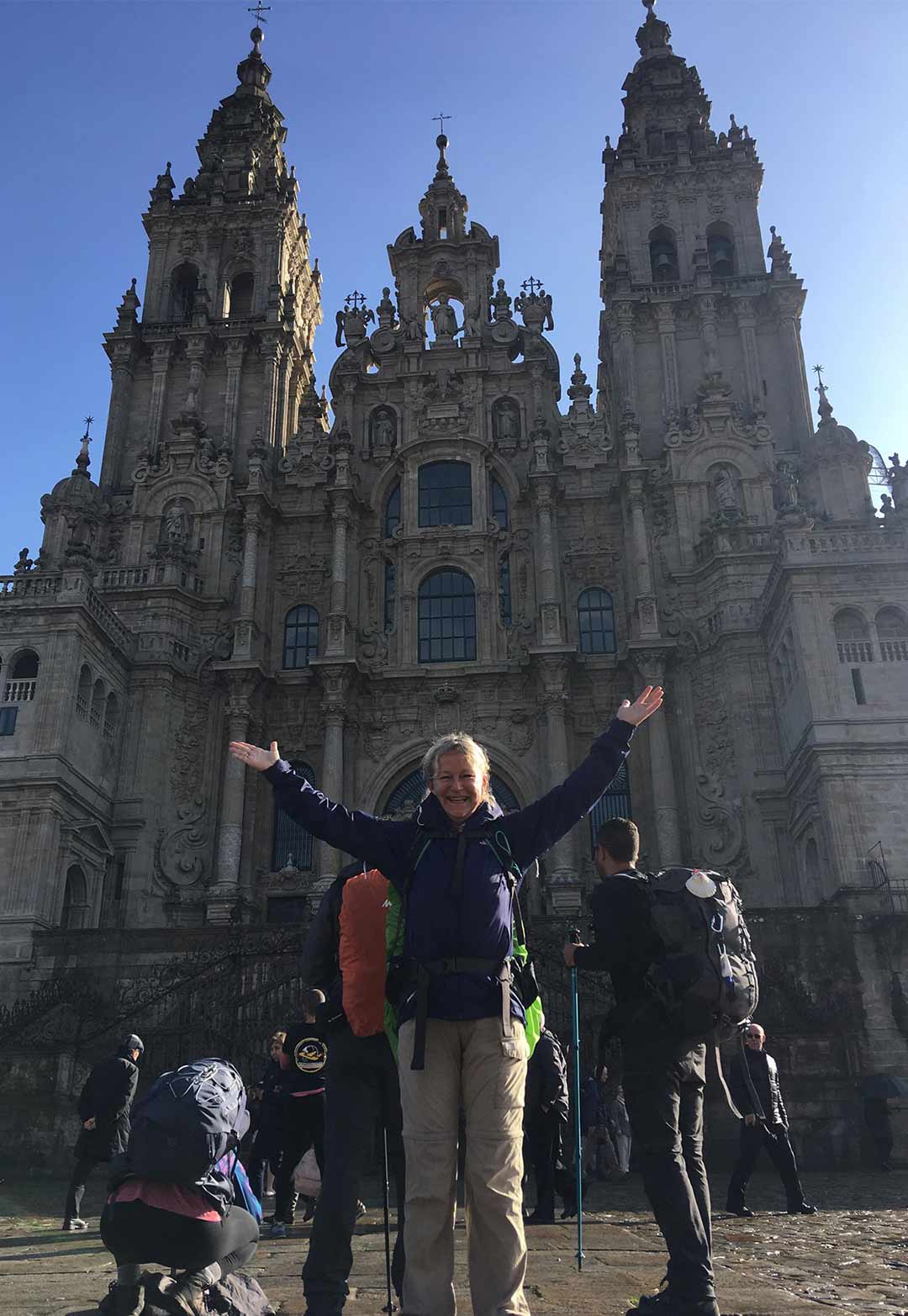 During my training as a masseur and body therapist in Thailand

After this I went to Thailand to study to a masseur and body therapist which was both fun and developing. I was happy to learn a particularly useful and professional method of massage and body therapy. I have always loved my body and it is of the most important things we have in our lives I think. Therefore we have to take really good care of it. It was truly amazing to learn a holistic deep healing method that increases the energy flow in the body and contributes to healing. Just to perform the training contributed to healing through all the practical exercises we made on each other.